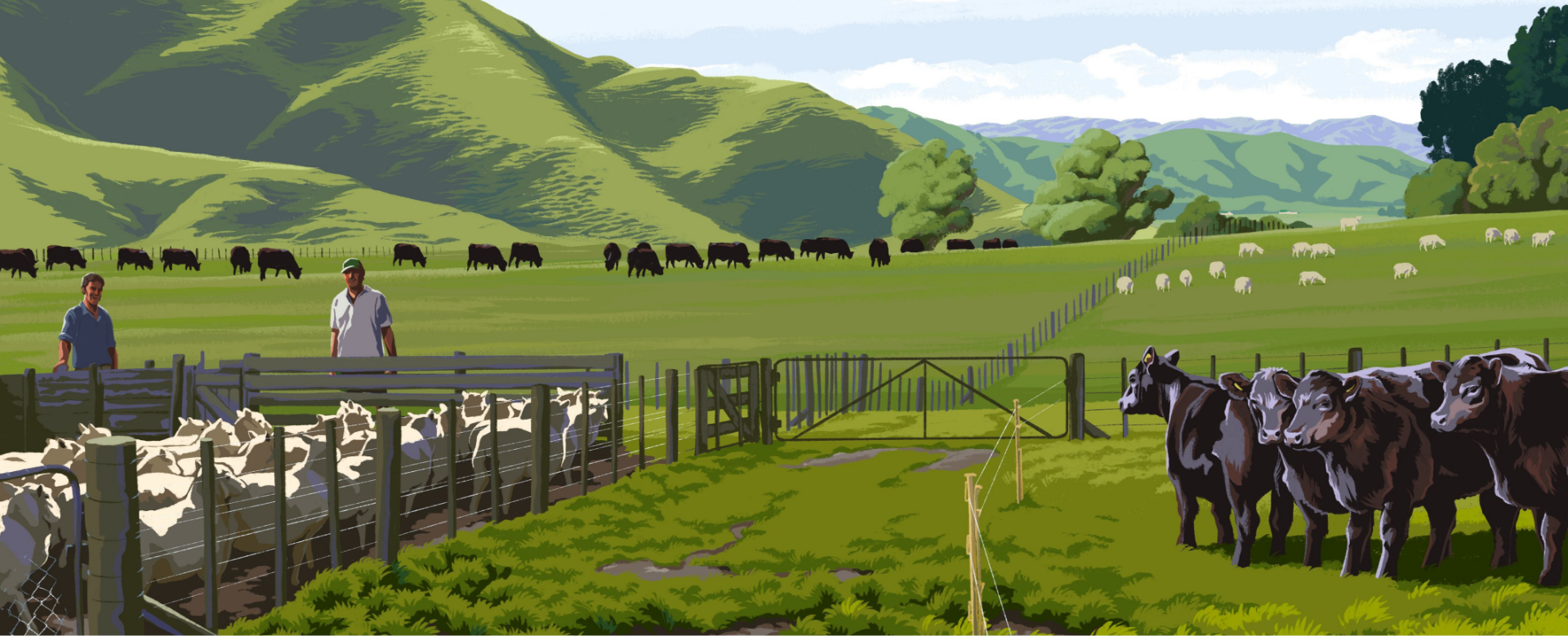 About MSD
For nearly 80 years, MSD have been developing sheep vaccines for New Zealand farmers to help protect sheep from common diseases and improve flock performance.
For nearly 80 years our scientists have developed and made vaccines with the aim of improving the health and productivity of New Zealand's farm animals. The first vaccine developed and available to kiwi farmers in the 1940's was for the clostridial disease blackleg. Amazingly it was manufactured at the same Upper Hutt site that today is home to MSD Animal Health, New Zealand's leading vaccine manufacturer.
At the same site in 1968, the first 5-strain clostridial vaccine for NZ farmers was launched. And so was born Multine®, the original 5-in-1 vaccine, which still remains the most widely used range of vaccines in New Zealand today.
50 years later, and ongoing innovation in this Multine range of vaccines has seen our latest addition include the convenience and benefits of vitamin B12 and selenium. Focusing on keeping livestock healthier and farming more productive is what allows MSD trusted brands to remain at the forefront of the market.
As well as developing and manufacturing the most extensive range of NZ's leading vaccines, including
Toxovax®, CampyVax®4, Salvexin®+B, Multine®, Nilvax®, Lamb Vaccine and Covexin® 10, this local
technology not only benefits NZ farmers, but is now a significant export contributor, with MSD in Upper Hutt now exporting locally manufactured vaccines to over 60 countries around the world.
MSD is also known for it's COOPERS range of antiparasitic drenches and ectoparasiticides, including well known brands Alliance®, Scanda® and Magnum®.
Made for New Zealand, in New Zealand. MSD brands are made specifically for New Zealand's unique conditions and it is this which has made our brand synonymous with trust and the drive to help farmers achieve superior animal health. Ensuring New Zealand's farmers continue to raise the bar in terms of sheep productivity and farm profitability.
Continually innovating to produce sheep vaccines for New Zealand farmers.
MSD Animal Health has produced sheep vaccinations for NZ farmers for almost 80 years, helping to protect sheep from common diseases and enhance flock performance. Check out our long-spanning history below.
1940
Vaccine first developed for blackleg disease in sheep.
1951
Trentham Vaccine Laboratory (later renamed Tasman Vaccine Laboratory) started producing clostridial vaccines for sheep at 33 Whakatiki Street, Upper Hutt.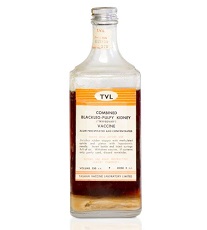 1968
Multine brand first registered. Scabine scabby mouth vaccine first registered.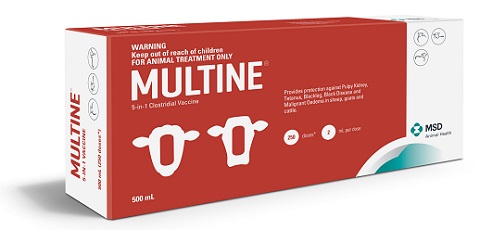 1969
Lamb Vaccine first registered.
1971
Footvax vaccine first registered.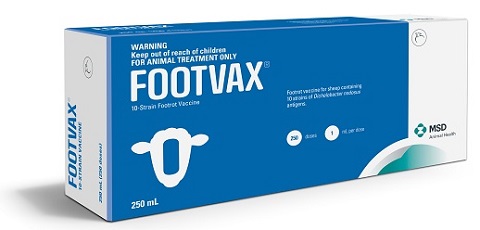 1980
Nilvax specialist pre-lamb clostridial vaccine first registered.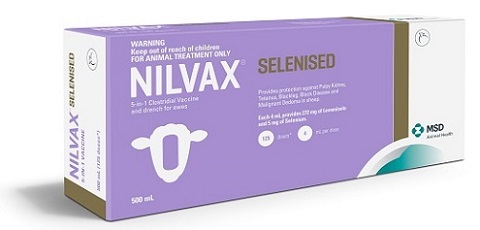 1988
Toxovax, toxoplasma vaccine first registered.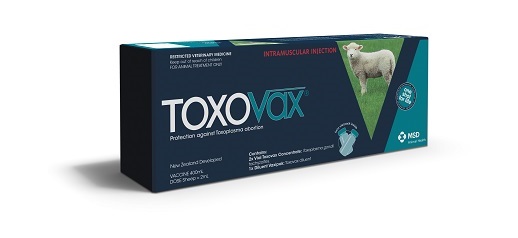 2000
Salvexin+B vaccine for salmonella in sheep and cattle first registered (addition of Salmonella Brandenburg strain).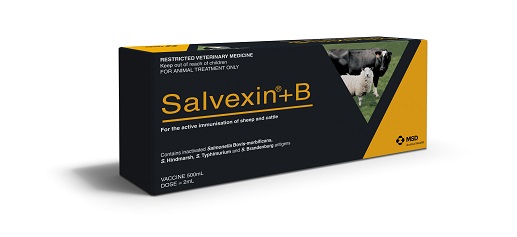 2002
Covexin 10, 10-in-1 clostridial vaccine first registered.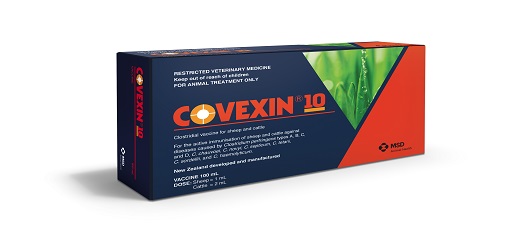 2005
Campyvax4 campylobacter vaccine first registered.
2007
Androvax plus fecundity vaccine first registered.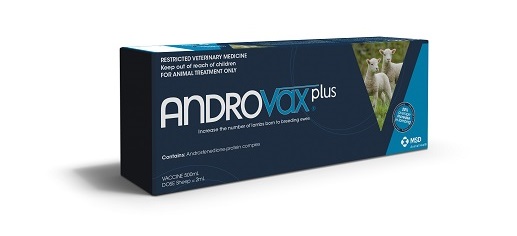 2017
Multine B12 clostridial vaccine launched.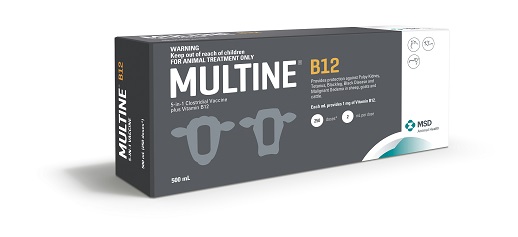 2020
Multine B12 Selenised clostridial vaccine launched.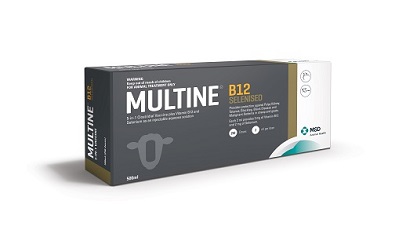 MSD Animal Health and Allflex
There's a reason MSD Animal Health and Allflex came together. Between us, we offer one of the country's largest sheep product portfolios — designed and developed for New Zealand's sheep and our unique conditions. Our teams are aligned and guided by one mission – The Science of Healthier Animals™.
Together, Allflex and MSD offer a comprehensive suite of animal health and management products connected through identification, traceability, and monitoring solutions. These solutions are a direct result of our drive to help New Zealand sheep farmers produce first-class products on the world stage —now and in the future.
World-class products do not arise by accident. They rely on an attitude of constant improvement, a skill practiced by New Zealand farmers daily. To support this we're leading the way in research and development to advance disease prevention, animal health, on-farm efficiency, productivity and profitability.
The joint expertise of MSD Animal Health & Allflex, positions us as the ideal partner to help you excel at what you do best. And just like you, we're proud of our kiwi heritage, supporting New Zealand sheep farmers for over 70 years. Every product is made first and foremost for your farm and designed for New Zealand's conditions — from Cape Reinga to Bluff.
Take a look at our range of products and find the best solution for your farm. Our team of locals are on hand ready to help if you need any support.